How WOOT Works Behind the Scenes
July 29, 2019
Greetings, Problem Solvers!

My name is Vanessa, but I'm better known by my username vapodaca. I'm a contractor manager at AoPS HQ, which means that I manage your teachers, assistants, and graders. Pretty cool, huh? You can even read a little more about what I do here. But enough about me, we're here to talk about WOOT, our Worldwide Online Olympiad Training course.

Thinking about taking WOOT this fall, and curious about what it takes to make WOOT run? I'm the one who can tell you!

Now, before we get to the good stuff, let's clear a few things up. If you are wondering what WOOT is, then you should stop reading this and check out our super informative WOOT course page. WOOT isn't just a silly word – it's a prestigious math course for some of the top students in the world!

Ready? Let's take a behind the scenes look at WOOT!
WOOT Framework
If you are completely new to WOOT, you may notice something that sets it apart from most of our online courses. Unlike a regular AoPS course, WOOT is packed with an impressive seven months of classes, practice olympiads, special seminars, and more practice problems than standard courses! By comparison, a typical AoPS course is completed in 16 weeks. WOOTs are comprehensive, extensive, and intensive!

Naturally, this sounds like fun…right?

Well, what if I told you that it takes extensive hours of collaboration, planning, and the occasional office brawl to just get a schedule proposal ready for the next round of WOOT? In fact, while the current WOOT run is in session, we are already making plans and arrangements for the next WOOT year!

When I say schedule, I don't just mean the plain class schedule.
I mean the Master Schedule.
The Master Schedule maps out everything from handouts, to practice tests, to special seminars, and even when to recruit graders for those practice tests.

Imagine if we scheduled a practice AIME after the actual AIME – it would be too late for it to be of any use to the students taking the test!
WOOT Execution
So, now what?

We have a fancy proposed Master Schedule, but who's actually going to do what it says?

Enter, AoPS Online School Operations Team. (Probably the coolest team at AoPS, IMHO.) The School Ops team is responsible for the execution of everything that exists on the Master Schedule. Let's take a look at some School Ops roles.

The Eminentabyss
You may have seen this mysterious mod in your AoPS class at one time or another. The Eminentabyss makes the Master Schedule, but she can't do this alone! She coordinates with MellowMelon, who writes the curriculum and the practice olympiads that students will see if they take WOOT.

In order to make WOOT flow smoothly, she and the rest of the School Ops team make sure every single piece of material, email, and class meeting is meticulously scheduled. For example, while our curriculum team is writing a practice olympiad, the operations team is coordinating when to post it, send the emails to keep students informed, and recruit extra graders to make sure every problem gets graded.

Fun Fact: If you took WOOT last round, you may be familiar with WOOTbot Willie sending important emails. Even those emails are on a schedule!

If you think it was complicated already, just wait.

WOOT classes take place every other week, on Mondays, Thursdays, and Fridays. But what most WOOT students don't know is that there are multiple class sections going on simultaneously.

There can be as many as five WOOT sections happening all at the same time!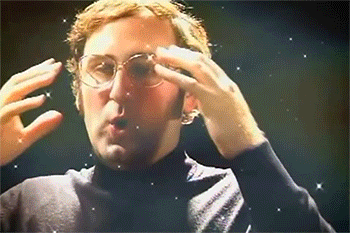 This may seem like just another piece of information, but this is where things can get a little tricky and less obvious. Remember how we talked about the Master Schedule, and how it maps a solid plan for WOOT? Well, deciding how many sections to schedule and coordinate is a bi-weekly effort, and this is where changes are made and chances are taken.

Now, if you've already taken an AoPS online class, then you're probably aware that there are typically no more than 60-70 students enrolled into one course. Anything more would be a bit much for the instructor and two assistants to handle.

We already know that WOOT is not just your average AoPS Online class. I mean, this is the Worldwide Online Olympiad Training. So there are definitely going to be more that 60 students. In fact, nearly 630 students enrolled into WOOT last year, and we are expecting even more excited students this year!

Let's take a moment to imagine ourselves trying to physically fit 600+ people into a real classroom that was only meant for 60 people. Everyone would be stepping on each other's toes, everyone will be raising their hands, and there wouldn't be enough assistants to answer student questions. It would be absolutely stressful for the teachers, assistants, and not to mention, yours truly, the Master Moderator.

Jgf1123: Master of Data
This is when jgf1123, Master of Data, comes into the picture.

Instead of one chaotic, mega-classroom, we host several different online classrooms for each WOOT session. As previously mentioned, there can be as many as five WOOT sections happening at the same time. Well, I should say, at most, there can be as many as five sections because these numbers are always changing.

This is why we call on the Master of Data every week for those numbers of truth and wisdom. He opens up the attendance numbers from the previous year and compares it to the current year's enrollment numbers. He considers different factors like holiday schedules, student activity, and perhaps even student demographics.

After all, we have students from all different time zones and personal schedules. In fact, past attendance trends show us that as the weeks progress, more and more students will choose to rely on the transcripts rather than attending the live classes. With these changing numbers and different factors, jgf1123 is tasked with analyzing the data and advising us how many sections to schedule each week.

Vapodaca: Moderator, Coordinator, Scheduler
At this point, we know about the Master Schedule, and we know a little bit about the Master of Data. But, what do I do?

I thought you'd never ask! Well, I make sure I'm up to date with the Master Schedule and I check in with Master of Data. With all of this, I schedule and coordinate all of the teachers and assistants for each week of WOOT. And I don't just do this for WOOT, but also for PhysicsWOOT and ChemWOOT!

It's pretty simple, it just takes a lot of time and patience and a whole lot of emails!

So, when you log into another great year of WOOT, just remember to appreciate the time, effort, and coordination it took to make WOOT run.