2004 AMC 12A Problems/Problem 18
The following problem is from both the 2004 AMC 12A #18 and 2004 AMC 10A #22, so both problems redirect to this page.
Problem
Square
has side length
. A semicircle with diameter
is constructed inside the square, and the tangent to the semicircle from
intersects side
at
. What is the length of
?
Solution 1
Let the point of tangency be
. By the Two Tangent Theorem
and
. Thus
. The Pythagorean Theorem on
yields
Hence
.
Solution 2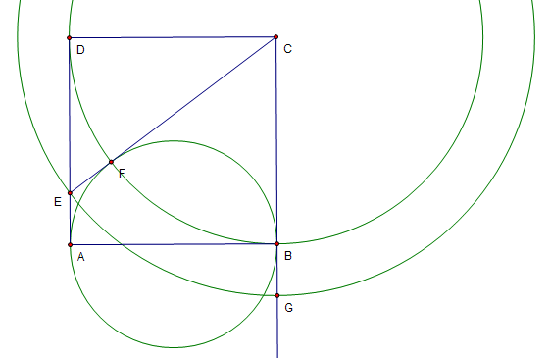 Clearly,
. Thus, the sides of right triangle
are in arithmetic progression. Thus it is similar to the triangle
and since
,
.
Solution 3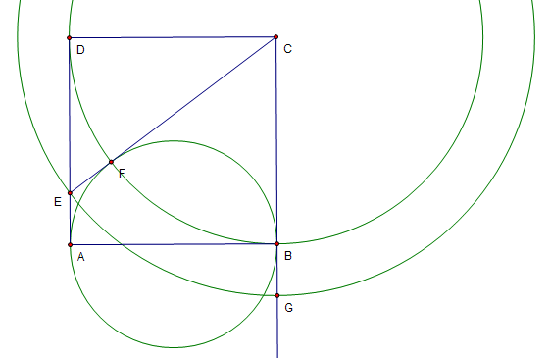 TBE
See also
The problems on this page are copyrighted by the Mathematical Association of America's American Mathematics Competitions.